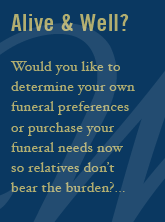 Personalization
Wilbert offers multiple ways to personalize a burial vault or urn vault with words, symbols, and images that speak of a singular spirit. Your loved one had a unique personality. The selections you make for the visitation and service should communicate that singular spirit. These choices ensure your loved one's memory is remembered for generations to come.
About Us
History of Wilbert Burial Vault of Greenville
Roy C. Young started his career as a police officer in Atlanta, GA. After several years of service, he decided it was time to start his own business. He moved to Jacksonville, FL to work with a friend of his from the police force who had purchased a Wilbert franchise in Jacksonville, FL. In 1947, Wilbert franchises became available in Asheville, NC and Greenville, SC. Roy purchased both franchises, although he later sold the Asheville franchise to
Bill Sword who still owns and operates the Asheville plant today. A small building on Poinsett Hwy was the original home to Wilbert Burial Vault of Greenville. The building housed one concrete mixer and two forms for manufacturing the vaults. The war had just ended and the age of the depression was still lingering. Since there was no telephone service, Roy drove to funeral homes every day seeking vault orders. After three months and no orders, he was ready to close the doors, when one more trip to
Mackey Mortuary
produced his very first order. The next day, he sold his second vault to
Thomas McAfee Funeral Home
.
The first vaults produced by Wilbert Burial Vault of Greenville were made of a mix of concrete and asphalt - primarily for protection against water. The production and the movement of the vaults required much physical labor. The vaults had to be moved using rollers and two heavy oak boards that were side-by-side. The vault would be moved from one board to the next, then an oak board would be moved forward, and the steps would be repeated over and over again until the vault was moved on or off the bed of the truck and to the gravesite. Digging graves and lowering the vaults were no small feat, either, and were extremely labor-intensive. The graves were dug by hand, 4-6 feet deep. And the vaults were manually lowered into the graves using a chain-fall. Roy's sons, Stephen, Lewis, and Cleve, began learning the business at a very young age. At an early age, Stephen began small tasks such as cutting wire. His responsibilities grew as he did, and by the age of 14, he was assisting with the manufacturing and the delivery of the vaults as a summer job. Younger brothers Lewis and Cleve both took on similar jobs, helping out in all facets of the business with increasing responsibilities and ownership as they grew older.
Wilbert Burial Vault of Greenville moved from Poinsett Hwy to Lowndes Hill Road in 1948 and then remained there until their relocation to Roper Mountain Road in 1967. In 1987, the Greenville franchise made one last move to its current home at Young Court.
Today, Wilbert Burial Vault of Greenville is owned by Stephen Young and Boyd Anderson, with Boyd primarily managing the day-to-day operations. Boyd is the son-in-law of Stephen. He joined the company in 1996 and purchased Lewis' ownership in March 2003. Boyd moved from Huntsville, AL where he was in another family business,
Woody Anderson Ford
. Wilbert Burial Vault of Greenville was named as an "Ultimate Service Provider" by
Wilbert Funeral Services
, corporate headquarters in Chicago, IL. This is the highest level of achievement awarded to a franchise. The Greenville franchise takes pride in this achievement as the local families are the recipients of this great service. In addition, Wilbert regularly offers continuing education classes to funeral home professionals.
Contact us
to learn more about
Wilbert funeral services
or to request a schedule of the upcoming continuing education classes for funeral professionals.
Ultimate Service Provider
Wilbert Greenville
104 Young Ct Greenville, SC 29615 Phone: (864) 288-1231
Email Us